Your new mattress set has been carefully designed with your comfort and support in mind. At first, it may seem quite different from the mattress you have been sleeping on. This is normal, and you will soon become adjusted to the extra comfort and support of your sleep set. Follow these helpful hints on mattress care and your purchase will provide years of added comfort and performance.
DO purchase a sleep SET. The matching spring bed works with the mattress to provide the right support. In some instances, failure to use a proper spring bed could void the warranty and may lead to damage, unsatisfactory performance or reduced mattress life.
DO use a mattress protector. A good quality, washable mattress protector (and one for the spring bed too, if you like) is a must to keep your set fresh, dry and free from stains. A waterproof mattress protector is a good idea if there are children or pets in the home.
DO let it breathe. If you detect a slight "new product" odour, leave the mattress and spring bed uncovered and well ventilated. This new product odour will dissipate with time and fresh air.
DO give it good support. Use a sturdy bed frame. If your set is a full, queen or king size, make sure your frame has an adequate centre support that will prevent bowing or breakage.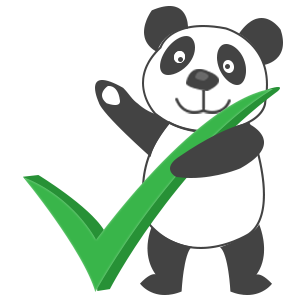 DON'T dry clean. The chemicals in dry cleaning agents/spot removers may be harmful to the fabric or underlying materials. Vacuuming is the only recommended cleaning method. But if you're determined to tackle a stain, use mild soap with cold water and apply lightly. Don't ever soak a mattress or spring bed.
DON'T remove that tag. Contrary to popular belief, it's not illegal to remove the law tag, but the information on the label will serve as a means of identification should you have a warranty claim.
DON'T bend, fold, drag or drop. Unless a mattress or spring bed is made entirely of soft material (like foam or cotton), or is specially built for folding, it probably has a border wire inside that is not meant to be bent. Therefore, don't bend your mattress or the corners when applying fitted sheets, going through doors, etc.
DON'T jump or walk on. Your sleep set is designed to be slept on. Jumping or walking on your mattress or box spring can damage the interior construction and possibly cause injury to yourself and others.
The majority of our mattresses are equally padded on both sides for your long time comfort and support. Although you do not have to flip our 1-sided mattresses, we suggest periodically rotating and flipping to extend the life of your bedding set and to minimize body impressions.
NOTE: Turning a mattress is a easy job for 2 people, but please do not damage yourself or the mattress by trying it alone.
MATTRESS ROTATION & FLIPPING SCHEDULE:
Alternate rotating and flipping your mattress as illustrated.
First 3 Months: Every 2-3 Weeks
After 3 Months: Every 2-3 Months
SPRING BED ROTATION SCHEDULE:
For improved performance, 
spring beds can be rotated every 6 months. 
Do NOT turn over.