Description
An orthopedic mattress is a mattress designed to support the joints, back and overall body. As its name suggests, an orthopedic mattress has been influenced by the medical study of orthopedics which focuses on disorders or deformities of the spine and joints. Orthopedic mattresses have been created to combat the problems one might experience with a bad back or joints by providing a firm mattress, which offers, targeted, tailored support.
 Organic Cotton Wadding Quilting
Organic Cotton Wadding certified with GOTS (Global Organic Textile Standard) recognition has been used in the mattress for quilting. The benefits of the cotton wadding quilting is:
Using natural fiber as the raw material, allowing you to be cool in summer and warm in winter.
Light feel, soft and good insulation, with down and feather feeling.
Cotton wadding is ideal for people who suffer allergies, as they are hypoallergenic.
Exclusive Tencel
®
Fabric
Tencel Fabric is of botanic origin, since it is extracted from the raw material wood. Tencel Fabric is more absorbent than cotton, softer than silk and cooler than linen. Its universality makes it possible to enjoy a completely botanic bed from nature. Nothing is dreamier than that when you go to sleep in a botanic bed.
Benefits:
It puts a stop to the unrestricted growth of mites in bedding.
Its excellent moisture absorption mold development is prevented. A dry sleeping area prohibits water condensation, which makes the formation of mold impossible.
It helps to alleviate skin irritation. It is particularly cool to the touch and soft on skin.
The natural moisture in the fabric makes it a static-free fabric without any electrostatic buildup. This property allows for a better night's sleep and absolute relaxation allowing muscles to completely regenerate during the night.
It creates the most favorable conditions for sleeping cool in summer and pleasantly warm in winter.
Organic Fabric Extracted From Wood Which Is More Absorbent Than Cotton, Softer Than Silk & Cooler Than Linen
Light Feel, Soft & Good Insulation With Down & Feather Feeling
100% Pure Sleep Grade Foam
Recommended To Combat The Problems Like Back Ache, Joint Pain.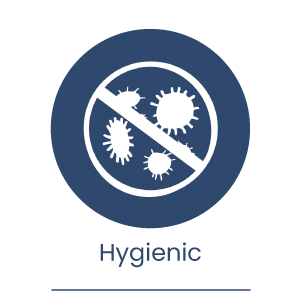 It Is Anti Fungal, Hygienic, Self Ventilation and Anti Dust Mite.